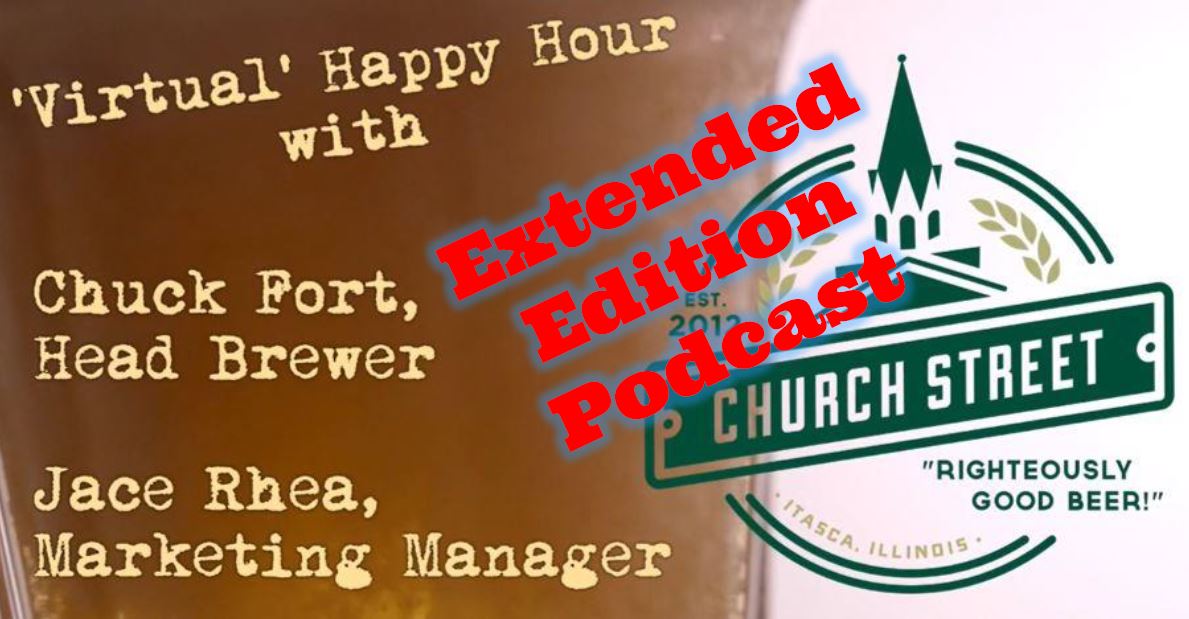 Pubcast 347 - It's not all Sanitizer at Church Street Brewing
Jun 18th, 2020 by britandyankee
This edition expands on our YouTube Hops Outside episode, and continues on the conversation with Church Street's head brewer, Chuck Fort, and marketing manager, Jace Rhea. Joining the Brit, is co-host and Hopvine brewer, Ken McMullen. This is another Zoom audio edition, so bear with us on the sound as it relies on the participants mic quality which is usually a laptop or smartphone mic!
If you would like to view part 1, then head over to our YouTube channel!
In this podcast episode, we explore how to add Siggi's yogurt to save a beer and the trials of adding puree and the potential for exploding cans!
We chat on how the industry has changed over the past 2 months and how Church Street has managed to weather that storm and remain a force in the Chicago-area craft industry. The lads also express their opinions on how patio drinking has been established and what they feel are most people's approaches to this 'new normal', a phrase Jace is not in love with!
Note: All opinions expressed do not represent that of anybody else other than the person expressing them!!
So, is all this outdoor drinking going to change the styles we drink, for example more lagers? Chuck tells us his thoughts, and then find out about a new yeast strain, Hornindel Kveik from Omega, and Jace tips us off about what to look for from CSB in the future.
Now head over to our website for photos and here's a link to our YouTube video!
Share
|
Download(

Loading

)